I'm about to begin another round of mods to the Camry so I'm starting a build thread. Ill start with the stuff you already know.
Hears the current mod list.
1990 3sgte swap
MLS head gasket
Maule pistons .020 over 9to1 compression
Shot peened stock rods
ARP fasteners
Block was fully prepped from individually matched cylinder bores
to the ultra smooth deck for the the MLS head gasket
Fully balanced rotating assembly
Flow tested and balanced injectors
Speed Source engine mounts
MAPECU-3 fuel management
ACL race barring's
Turbo upgrade to ct20b
ATS throttle body inlet
Front mount intercooler
Custom duel core aluminum radiator
HKS SSQ BOV
Greddy profecb boost controller
Greddy oil catch can
Aromotive fuel pressure regulator
Lightened race flywheel and sprung hub six puck racing clutch
SS clutch line
Short throw shifter
Boost gauge and wide band AFR gauge
Wheels 16" drag dr-31 16x7 40mm offset
Tires 225/45/16 BFGoodrich kdw2
Matching full size spare
Megan street dampener coil-overs for an st185 Celica Alltrac
Poly control arm bushings
Energy Suspension sway bar bushings
EBC yellow stuff Pads
Cross drilled, slotted and cryo treated Brembo rotors
Custom SS braided brake lines
3" catles down pipe
Full 3" mandrel bent exhaust
18% window tint
Optima Red Top
Battery relocated to trunk
HID lighting
New leather interior
New paint
JDM rear spoiler
V6 front air dam
De badged
Pioneer AVIC dvd nav
Boston speakers
Alumapro sub
Alpine amps
Powder coated engine components
Hear are some photos of car while I was building it and early after the swap.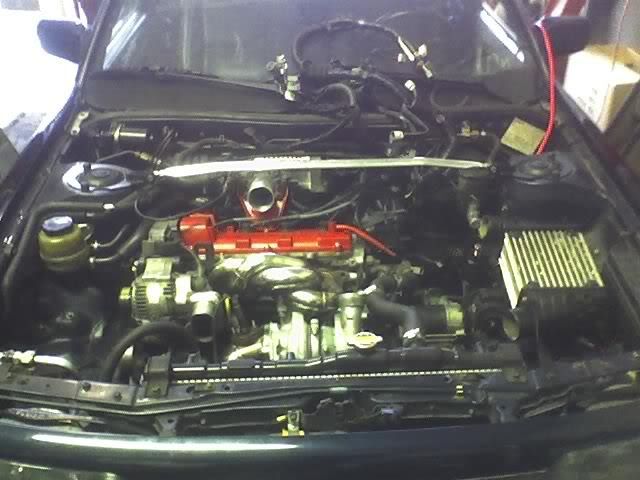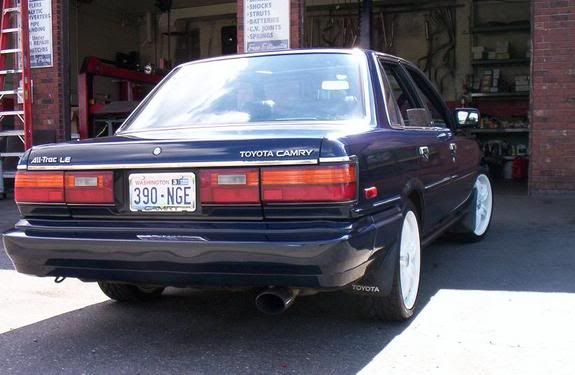 Hear are some later pictures some of witch you may recognize.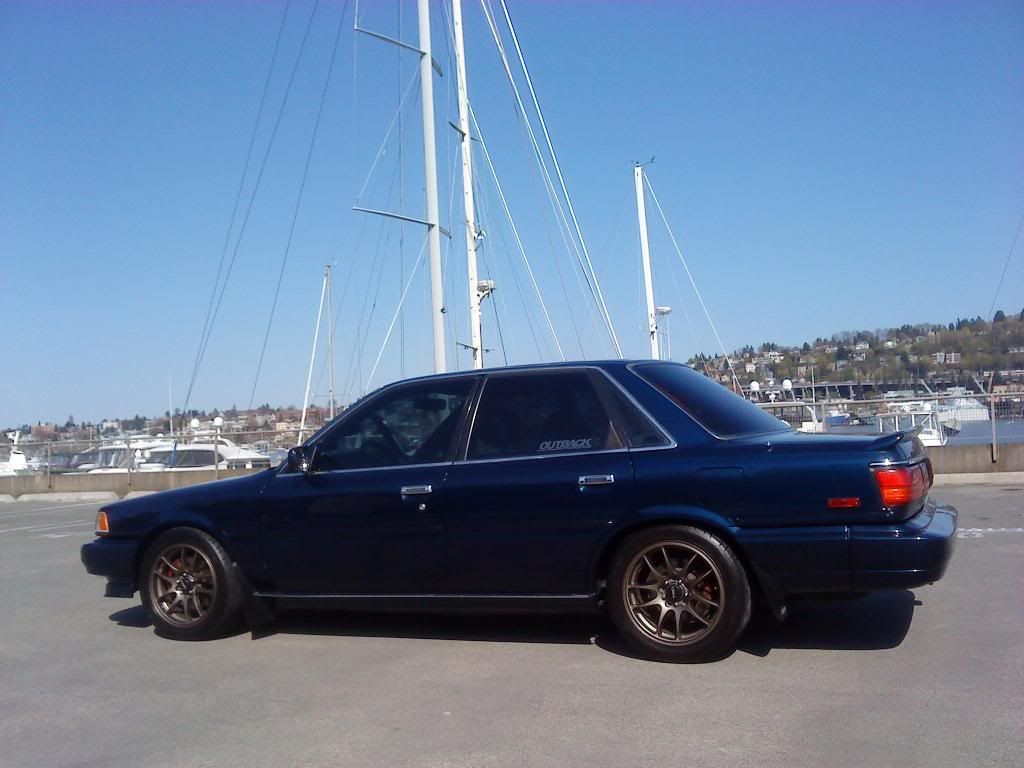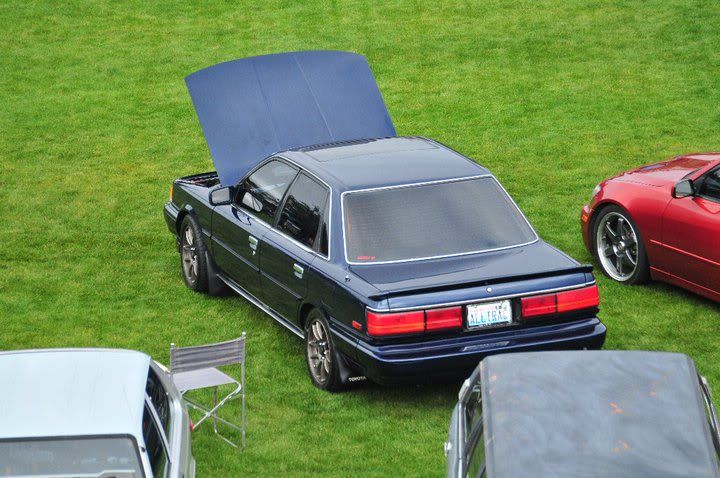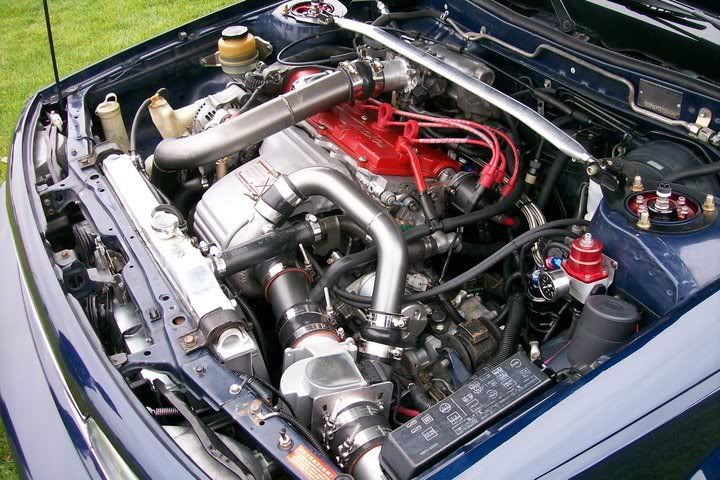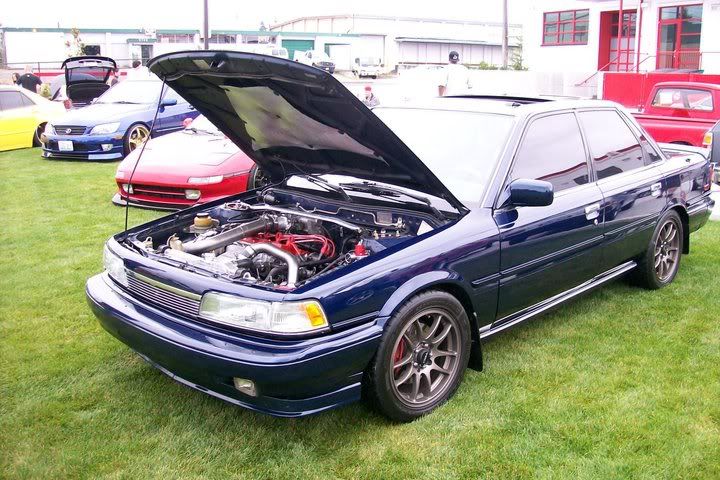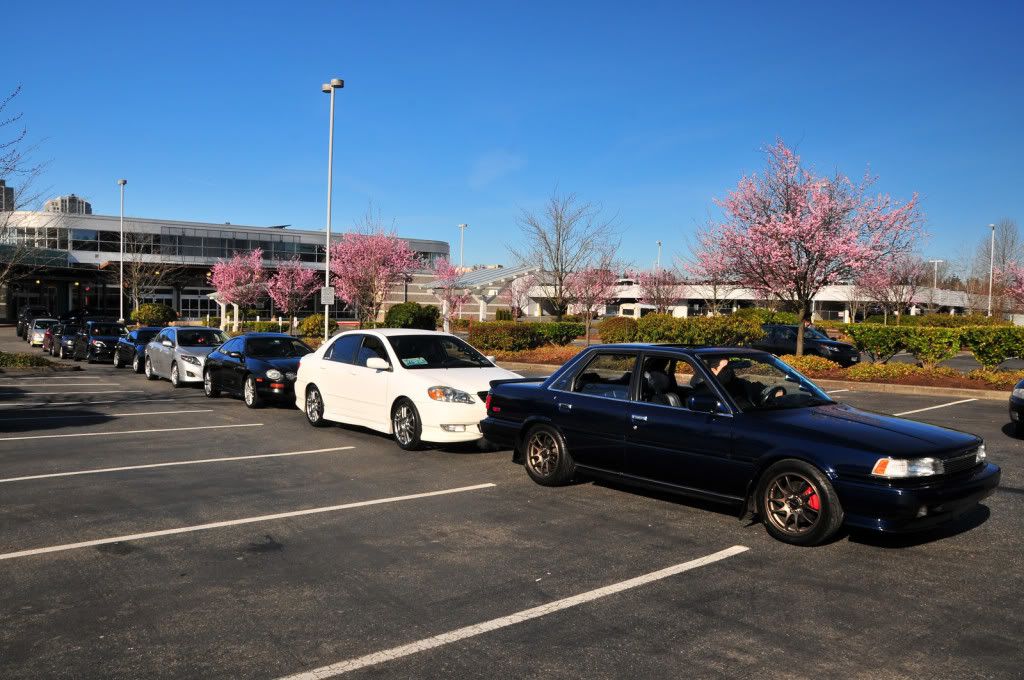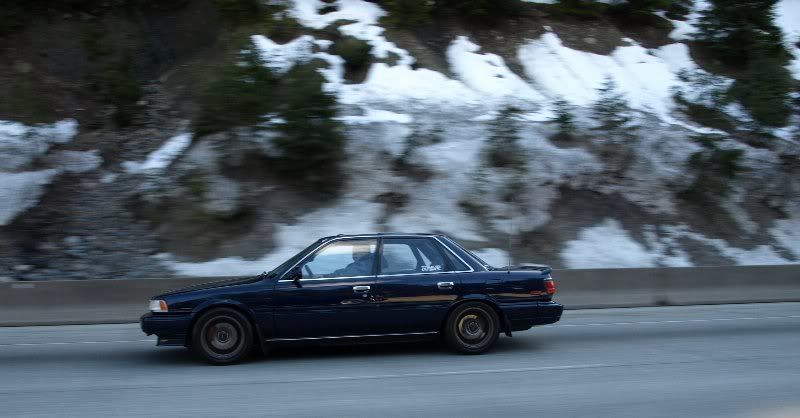 Now to the new stuff. After the PSTOC dyno day that I missed because of work I got the itch for more horsepower so after some research I purchased a MAPECU-3 witch is a very fancy piggy back ECU, hears a list of what it dose.
The MAP-ECU 3 replaces the MAP-ECU 2 and is a major functional upgrade over the MAP-ECU with the following features:
1. USB Interface which also powers the MAP-ECU3 for out of vehicle configuration.
2. Optional WiFi interface to be released shortly after the MAP-ECU3 is released.
3. Built-in +42 PSI MAP Sensor.
4. Additional general purpose Analog Input and Output for FCD, etc.
5. Fully configurable Inputs and Outputs, including TPS and O2 inputs.
6. Advanced Launch Control with Speed Input and Timing Retard.
7. Advanced NOSTM activation with RPM, Throttle, Boost and Speed parameters.
8. Real-time multi-zone tuning.
9. Sixteen (16) operational modes including: MAF Elimination, MAF Intercept, TPS load, and more.
10. Full Timing advance and retard control of up to eight (8) channels for Distributor, Group Fire or Coil On Plug configurations using a 20 x 19 (380 zone) table.
11. Auxiliary Injector control using a 20 x 19 (380 zone) table.
12. OEM O2 & AFR Sensor Adjust 26 x 19 (494 zone) table allowing control over Air/Fuel ratios, even in Closed-loop mode.
13. 10,000 RPM scale.
14. Two (2) complete sets of Fuel, Timing, Auxiliary Injector, O2 Adjust and EBC tables selectable using a dashboard mounted switch.
15. Electronic Boost Control with 1000 RPM target boost points. External and Internal Wastegate support including Fast Spool mode for Internal Wastegates.
16. 2 x Fuel Cut Defeat (FCD) with over boost safety release.
17. Combined Speed Cut Defeat (SCD) and Speed Adjust.
18. Lean Boost Retard safety function
19. External MAP Sensor option
20. User selectable pressure scales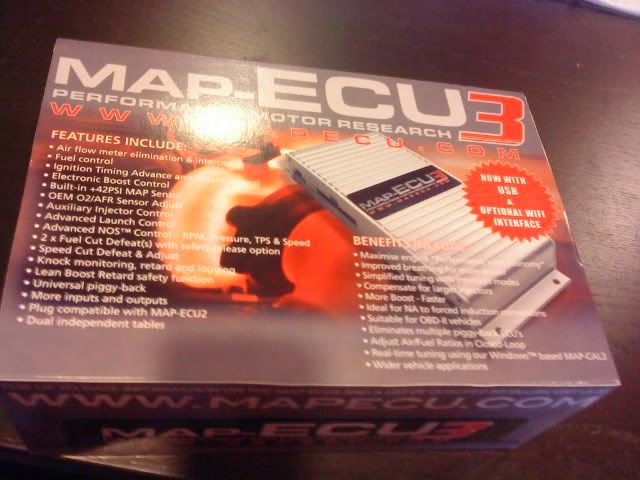 That's the biggest mod for the summer but I'm not done My inter cooler pipes are getting powder-coated along with some other stuff like the valve cover, I'm sending the brake rotors out to be cryo treated, I just bought a complete cyl head that I plan on building up, so the top end of my engine is as built as the bottom end. So the car is now being stored at Outback autos new location wile John and I complete the mods. The new shop is over three times larger and has an incredibly nice waiting room, the new location is 4054 auburn way N suite 4, new phone is 253 236 8044.
Hear are a couple of pics.